About
Carol Bloom Levin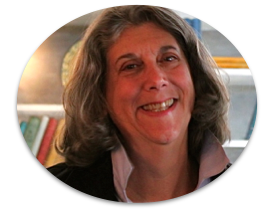 Creative people acquire rich patinas by alternating their disciplines and fields. Each phase contributes depth and growth. The "me" of today is an author, illustrator, graphic designer, puppeteer, teacher, historian, publisher, community volunteer and grandmother. Now, the working parts have merged into one with my debut picture book as author-illustrator. 
HAGGADAH REGATTA is the product of raucous family seders and an early encounter with talking shoes at my dad's shoe store. The matzah raft sails under the Matzah Ball Moon with an eclectic crew of foot-stomping shoes.
The book launch is early 2019, in time for Passover. Buy it at www.SeattleBookCompany.com, Amazon, or as a pre-order from Two Kids Books.
My first book, A Rosh Hashanah Walk, came out when my kids were small. Life circles round. The decades-old holiday puppets resurfaced this year.  What's next on my horizon? Publishing more picture books for Two Kids Books – that's what!
I am the editor of The Synagogue Journal: Kane Street Archives 1856 – 2006 and a member of the Brooklyn Jewish Historical Initiative.